Regular price
$13.00 USD
Sale price
$9.00 USD
Unit price
per
Sale
Sold out
100% VEGAN AND BIODEGRADABLE: This pack contains 1 solid coconut-based shampoo bar and 1 conditioner bar formulated with cocoa seed, shea butter and sweet almond. 100% vegan and biodegradable, it will remove excess oil from your scalp and increase your hair's volume and shine.
FOR ALL TYPES OF HAIR: The shampoo nourishes the scalp and repairs damaged hair. The conditioner is perfect for hydrating, nourishing, and strengthening your hair. Resulting in shiny, silky and voluminous hair that is easy to style.
98% NATURALLY SOURCED INGREDIENTS: Handmade. Free from SLS, alcohol, parabens, sorbates, silicones, sulphates and preservatives. Each bar will last up to 52 uses.
0% PLASTICS!! The case containing the shampoo is made of cardboard, and the biofilm that protects it from moisture is made from sugar cane. Stop using single-use plastic bottles and support the environment. This Solid Shampoo + Conditioner pack is perfect for household use, to take to the gym and even suitable for travelling.
Ingredients

Shampoo: Sodium Cocoyl Isethionate, Glycerin, Cocos Nucifera Oil, Stearic Acid, Parfum, Limonene, Linalool, Geraniol, Citronellol, Citral. | Conditioner: Cetearyl Alcohol, Theobroma Cacao Seed Butter, Behentrimonium Methosulfate, Butyrospermum Parkii Butter, Prunus Amygdalus Dulcis Oil, Cetyl Alcohol, Butylene Glycol, Parfum, Limonene, Linalool, Geraniol, Citronellol, Citral.
Directions

Shampoo: Rub into damp hair until lathering, massage, and rinse well. | Conditioner: Rub directly into damp hair, massage and leave in for a couple of minutes. Rinse well. For oily hair, use from mid-lengths to ends. For dry hair, you can use all over.
100% Satisfaction Guaranteed

If you are not completely satisfied, we will refund your money!
View full details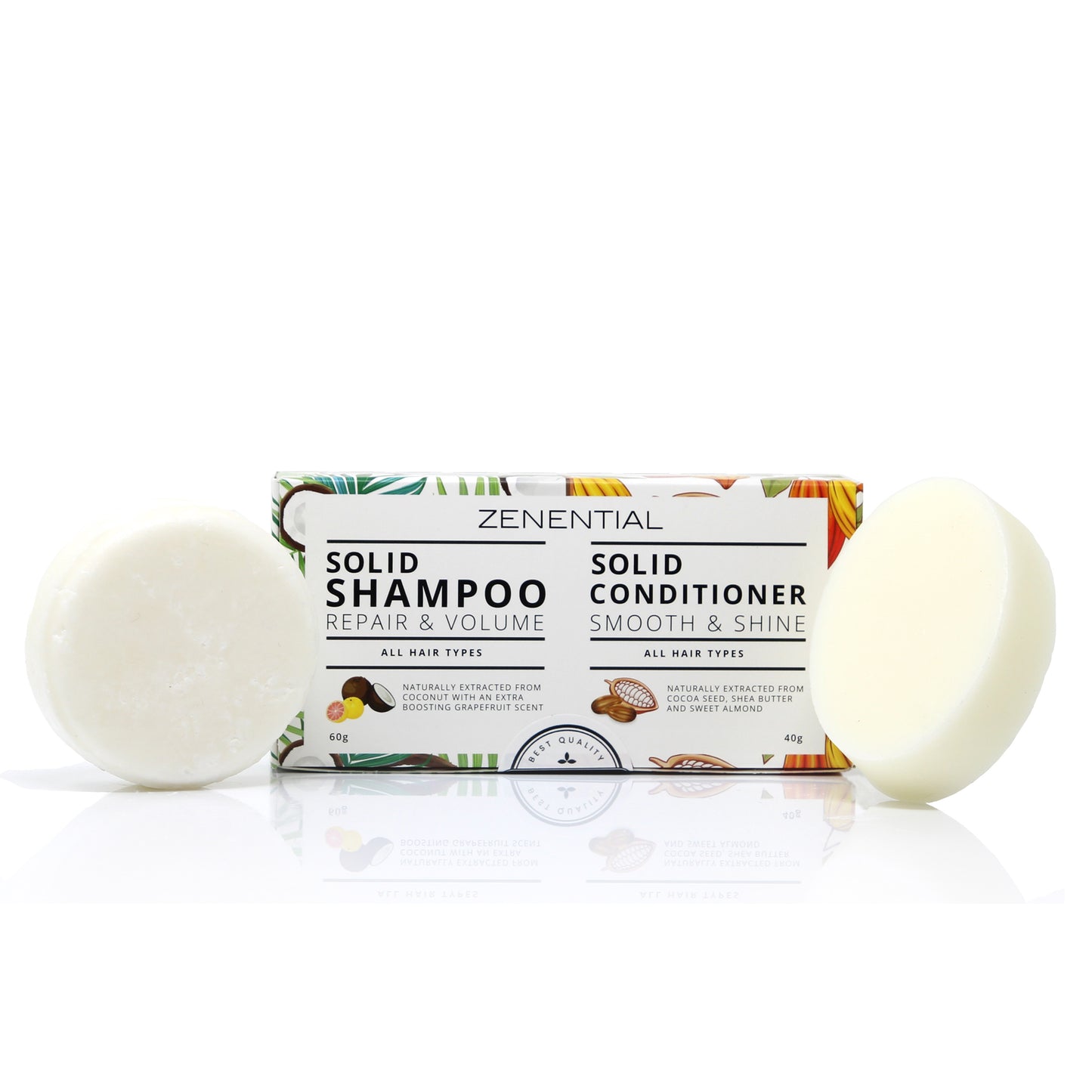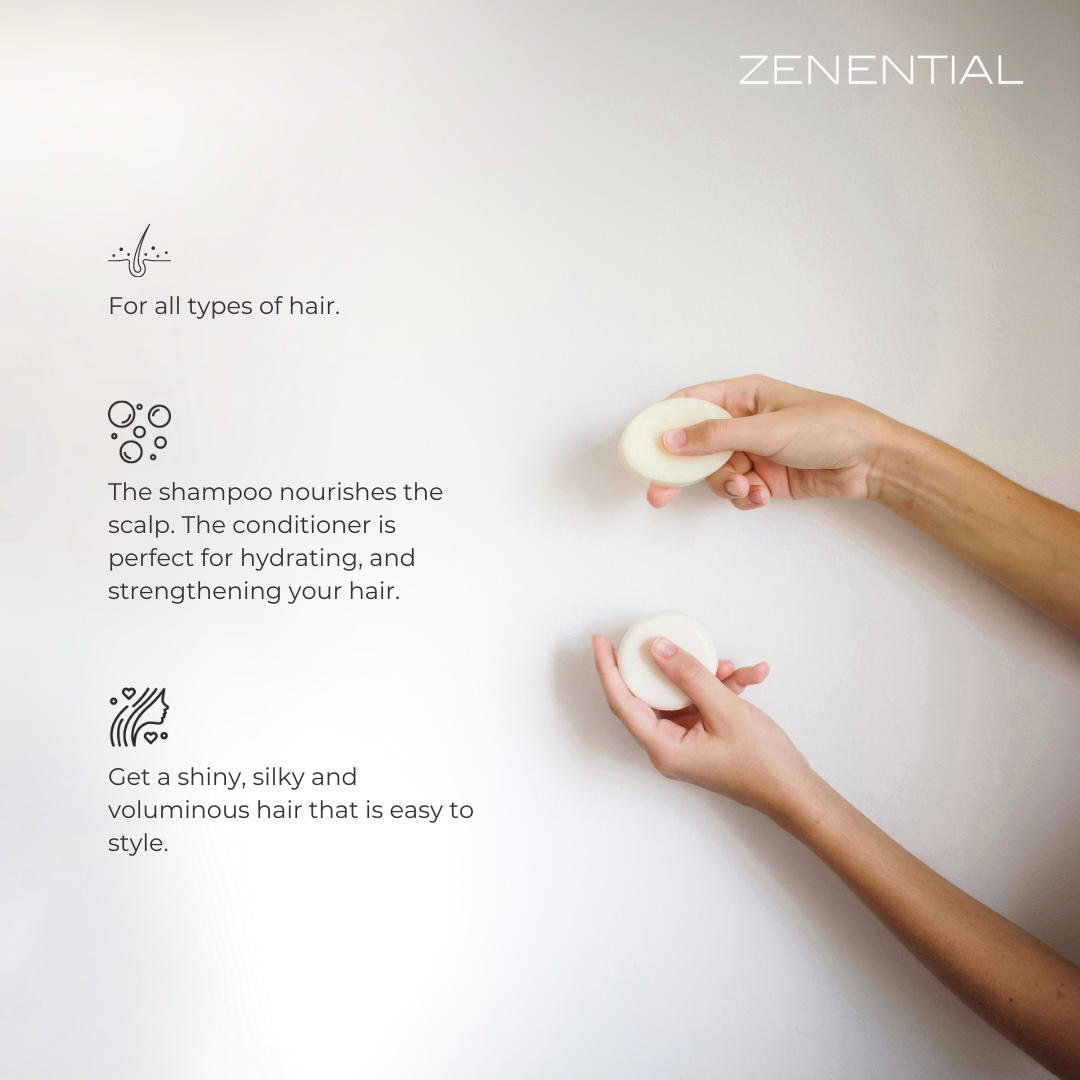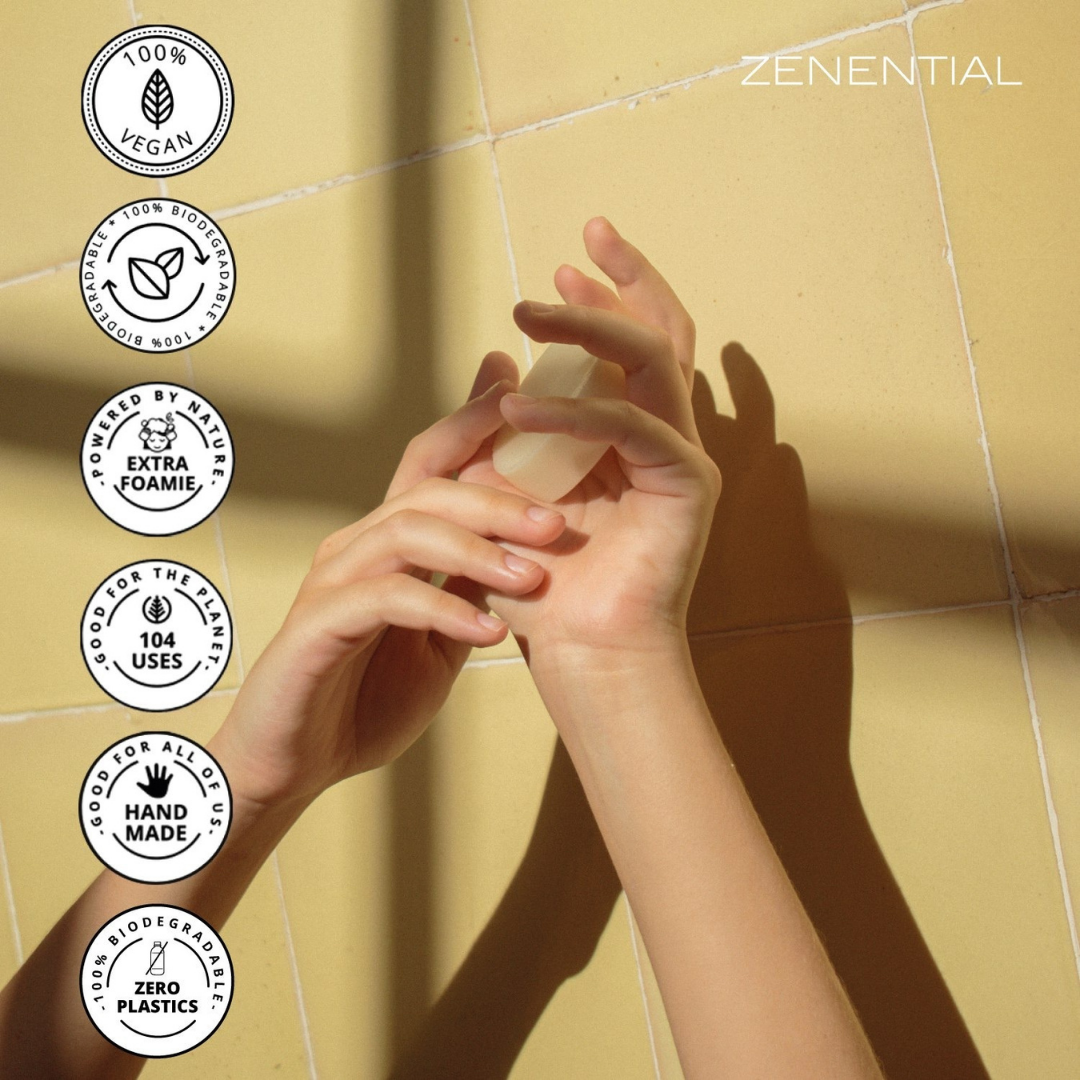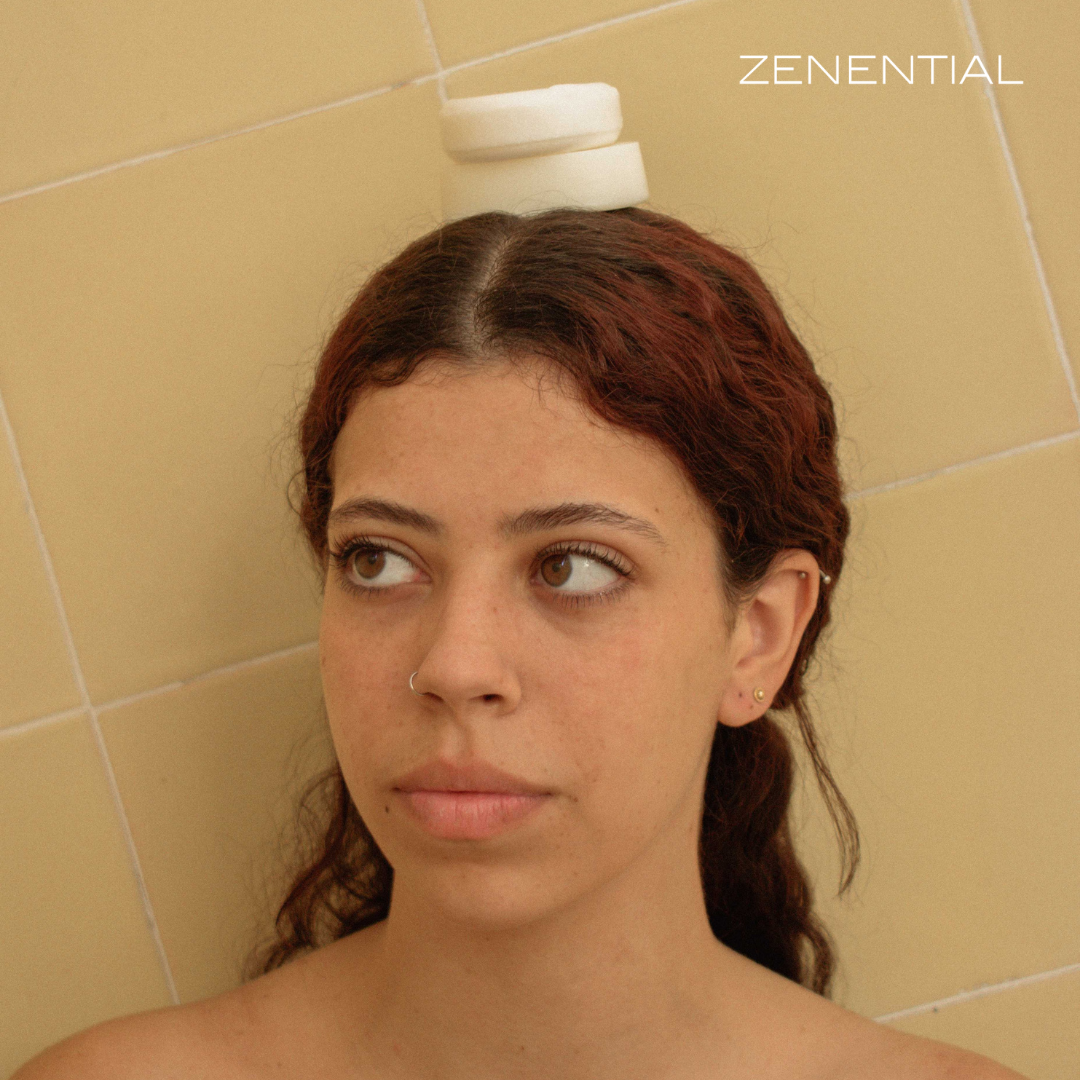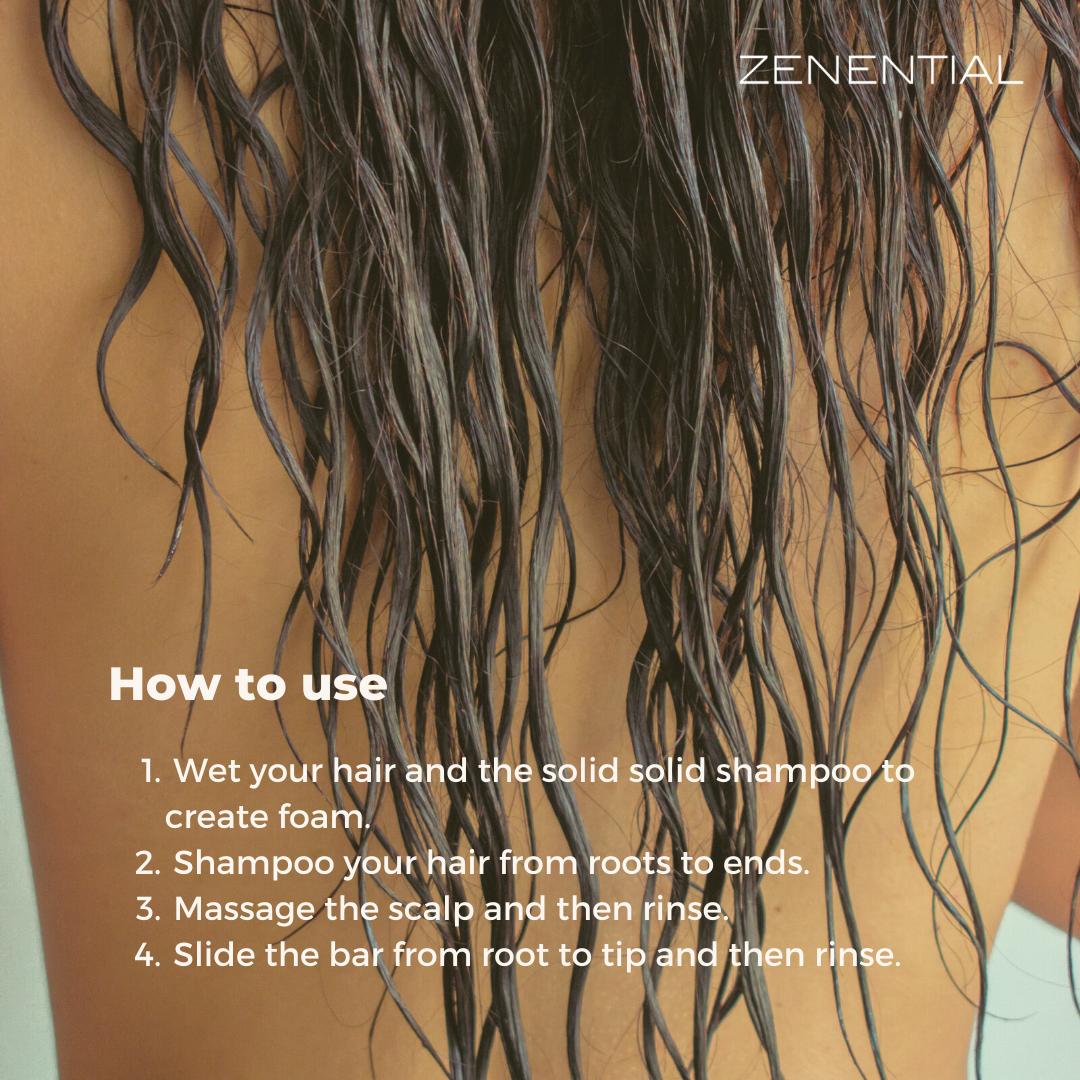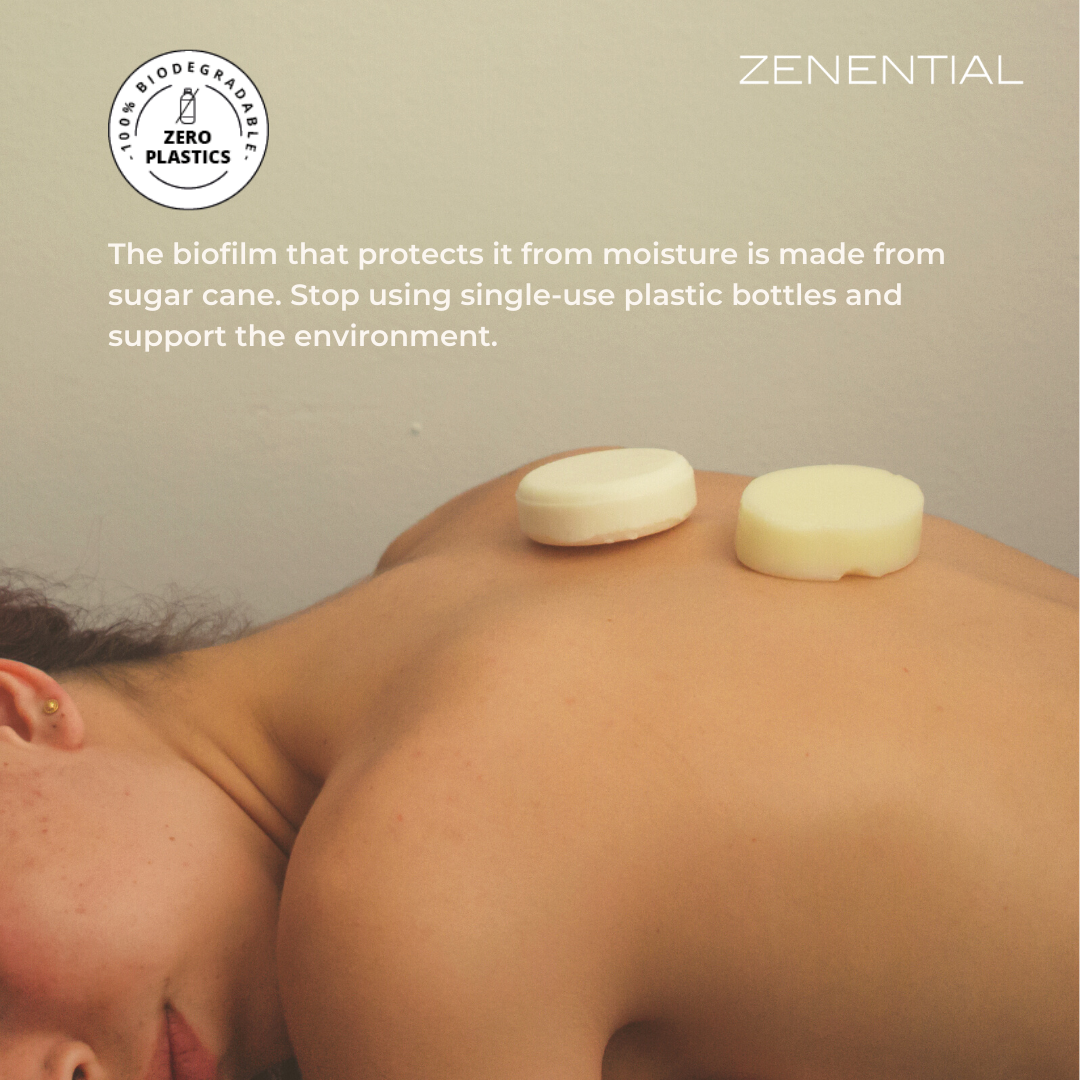 Solid shampoo and conditioner bars
These products are wow 🤩 After even only 2 washes my hair is soft and glossy I'm a convert
Encantada
Me encanta el champú y el acondicionador huelen de maravilla y te dejan el pelo increíble. Llevo dos semanas usándolo y estoy super contenta.
de los mejores
He probado varios champús sólidos de distintas marcas, pero quise probar éste modelo porque venía con acondicionador.
Lo primero que debo decir es el olor, es súper súper rico. Me encanta. Tanto del champú como del acondicionador.
Debo decir que es la segunda vez que pedí este producto, el primero debido al calor, vino desecho. Ojo, si lo pides en estas fechas.
Tengo el pelo muy fijo, sobre el acondicionador, tengo que tener cuidado de no aplicármelo mas arriba de la mitad del cabello para arriba, porque me lo deja muy graso y de echarme la cantidad justa. Pero le vas cogiendo el truquillo según lo vas usando. En seguida en cuanto te aclaras lo notas desenredado.
El champú no me apelmaza el cabello y me lo deja muy limpio.
Hace espuma muy pronto, al principio como estaba acostumbrada a otras marcas, me lo froté demasiado y claro, casi lo tengo ya gastado, pero no es culpa del producto, sino mío. Si lo usas adecuadamente, seguramente te dure bastante.
Me encanta la cajita en la que llega.
Io mi trovo da dio
Non ho mai usato un sampo solido prima di adesso.
La mia esperienza da bambina col sapone di casa fatto da nonna è sempre stata quella dei capelli unti dopo..
Come capelli li ho secchi sulla lunghezza e normali alla radice.
Di regola uso Sampo e Balsamo di una delle marche moooolto popolare (P), ma ho usato anche francesi famose e altro.
Adesso devo fare una gita e vorrei evitare liquidi nel bagaglio.
mi è cosi venuta l'idea di provare un shampo solido ma non sapevo ci fosse pure il balsamo.
Quindi ho trovato questi.
Prima impressione:
- odore forte- nella scattola- di arancia amara
In doccia adesso, vedi anche la foto, ho bagnato bene i capelli e passato lo shampo sfregando leggermente contro i capelli.
fa una abbondante schiumma molto setosa.
Risciaquati scricchiolavano - quindi pulizia a fondo.
poi sfregato leggermente sulla lunghezza la saponetta balsamo. La sensazione magari a chi si aspetta una crema non è di una crema, ma sul capello invecce lo è, masaggiati sciaquati e via.
L'odore d'arancio amaro e rimasto delicato sui capelli.
I capelli sono sofici, per nulla apesantiti!!! certi balsami in bottiglia li rendono pesantissimi, e velutati al tgatto.
Disciplinati col phon e non secchi gonfi.
Spero di avervi detto tutto sulla mia di prima esperienza con questo prodotto che, me lo segno e lo metto in acquisto periodico ( se possibile).
Vale ogni centessimo.
Lovely smell and nice hair feeling
This is superb combination!
Shampoo smells strongly of grapefruit and coconut, foams very well - you may find the first use bit awkward with the film on the hair after rinsing but after drying my hair there was no trace of oiliness (I've read you can use vinegar but hey ho no time and really the grapefruit coconut mell is heavenly).
Conditioner is super easy to apply - I've never used solid conditioner before and I was surprised how easy and effective it is. Left no traces after rinsing, only smooth nice smelling hair.
Alloverall this combo is great - I've tried other solid shampoos before and none left my hair feeling smooth, with volume and nice smell, as this brand.
Needles to say you feel better about green packaging option as well.
I will definitely buy again once in stock :)