Regular price
$17.00 USD
Sale price
$13.00 USD
Unit price
per
Sale
Sold out
HIGH ABSORPTION LIPOSOMAL FORMULA: Formula with 10% Liposomal Vitamin C enriched with Vitamins E and F, Hyaluronic Acid, Bioplacenta and Plant Extracts. Formulated with 100% Organic Orange water. Thanks to liposome encapsulation, it penetrates deep into the subcutaneous layers of your skin, providing instant hydration and stimulating natural collagen production
DAILY FACIAL SERUM FOR HIM AND HER: A formula with moisturizing, anti-aging, soothing and illuminating effects. Reduces wrinkles, expression lines and skin spots. Ideal for Men and Women and for all types of skin. It can be applied in the morning and at night.
98.4% NATURAL INGREDIENTS, VEGAN & CRUELTY-FREE: We use only the finest natural ingredients and non-GMO plant extracts. Made in Europe, free of parabens, sulphites and perfumes. Not tested on animals. Vegan product.
Ingredients

Aqua, Propanediol, Tocopheryl Acetate, Sodium Ascorbyl Phosphate , Sodium Hyaluronate, Hydrolyzed Soy Protein, Citrus Aurantium Dulcis Fruit Water*, Citrus Aurantium Bergamia Fruit Oil, Zingiber Officinale Extract, Linolenic Acid , Linoleic Acid, Linalool, Mannitol, Glycerin, Phosphatidylcholine, Polysorbate 20, Xanthan Gum, Sodium Benzoate, Potassium Sorbate, Limonene, Sodium Chloride, Benzyl Alcohol, Benzoic Acid, Sorbic Acid, Dehydroacetic Acid, Citric Acid, Cetyl Alcohol, Decyl Glucoside.
Directions

Apply 3 - 4 drops to clean, dry skin, morning and evening. Massage until completely absorbed.
100% Satisfaction Guaranteed

If you are not completely satisfied, we will refund your money!
View full details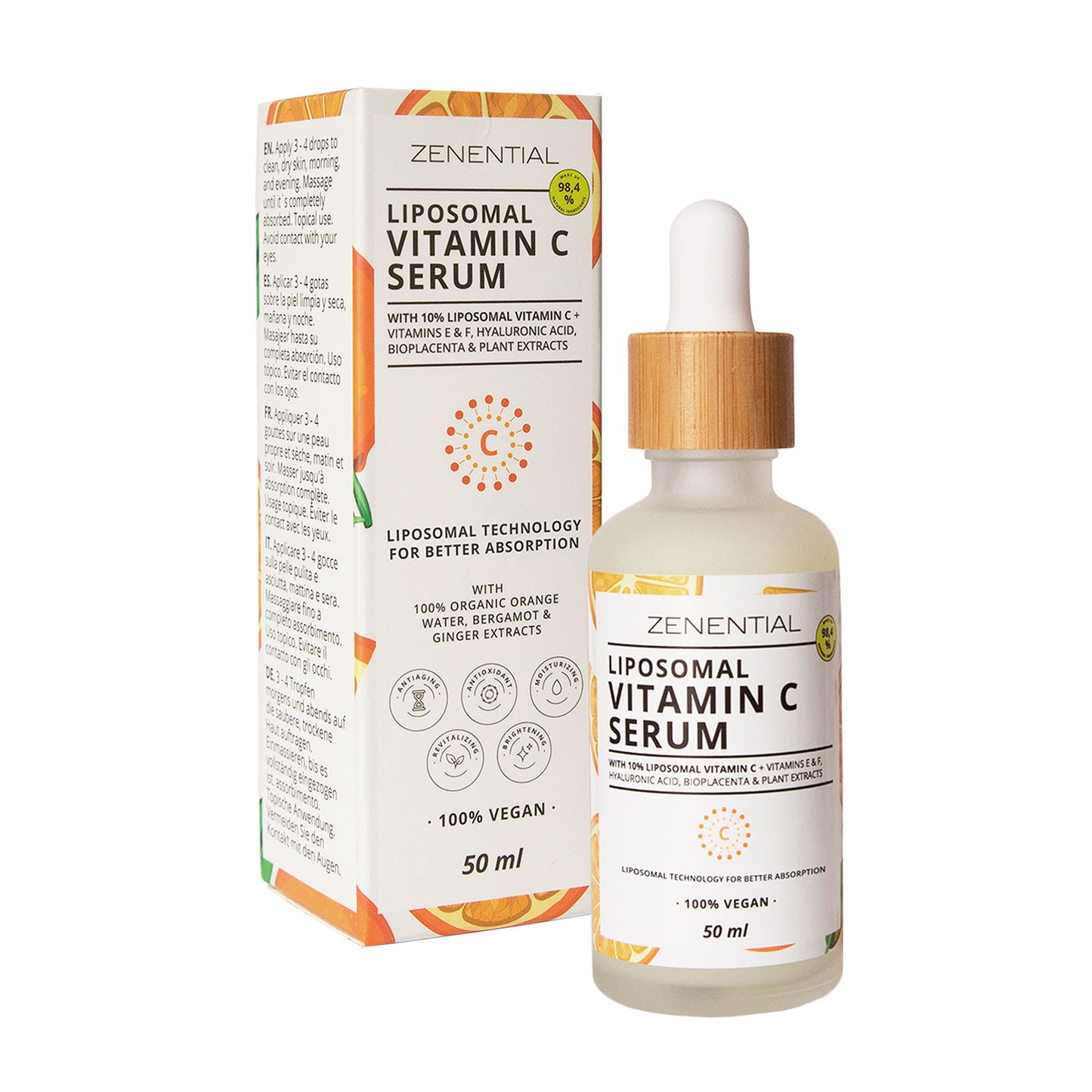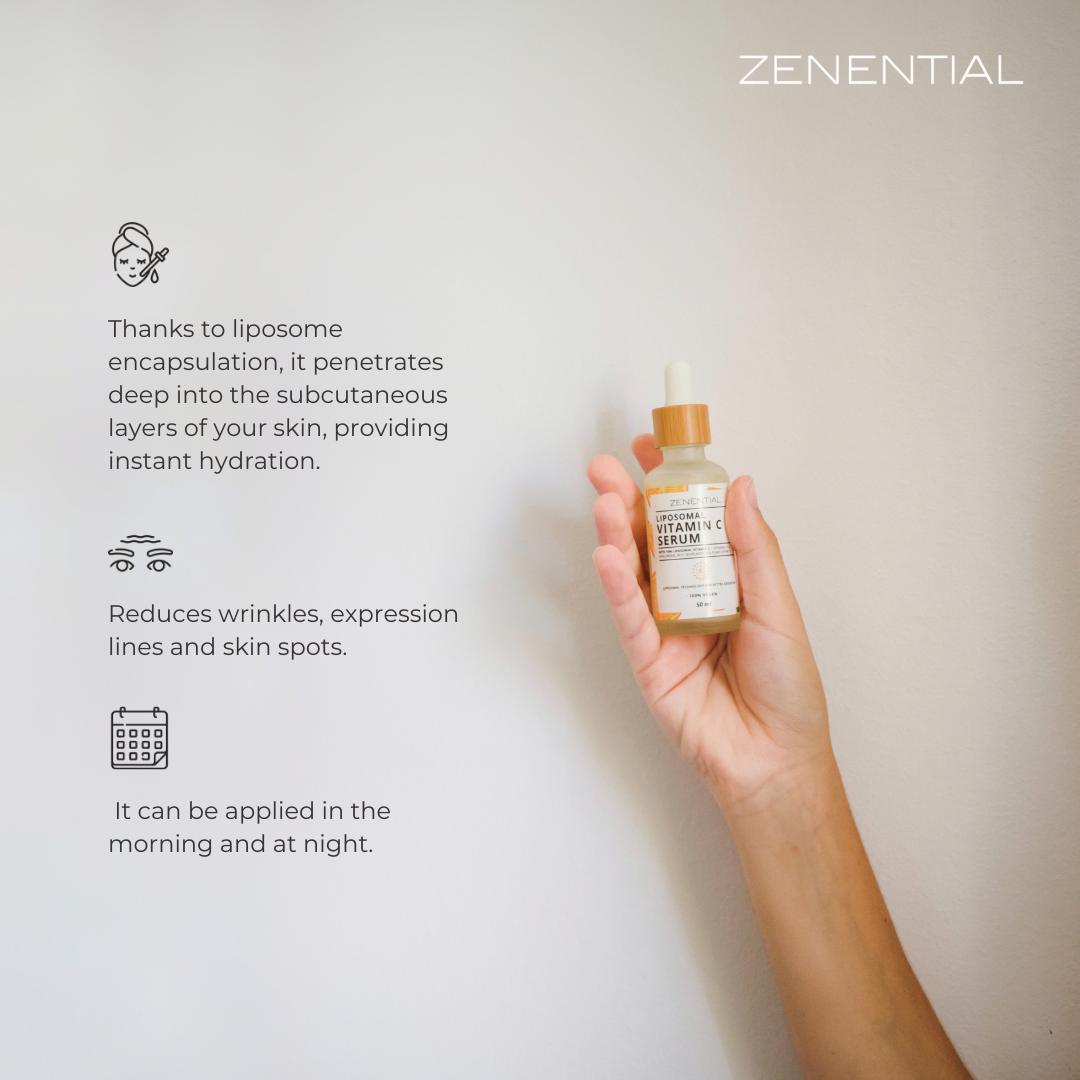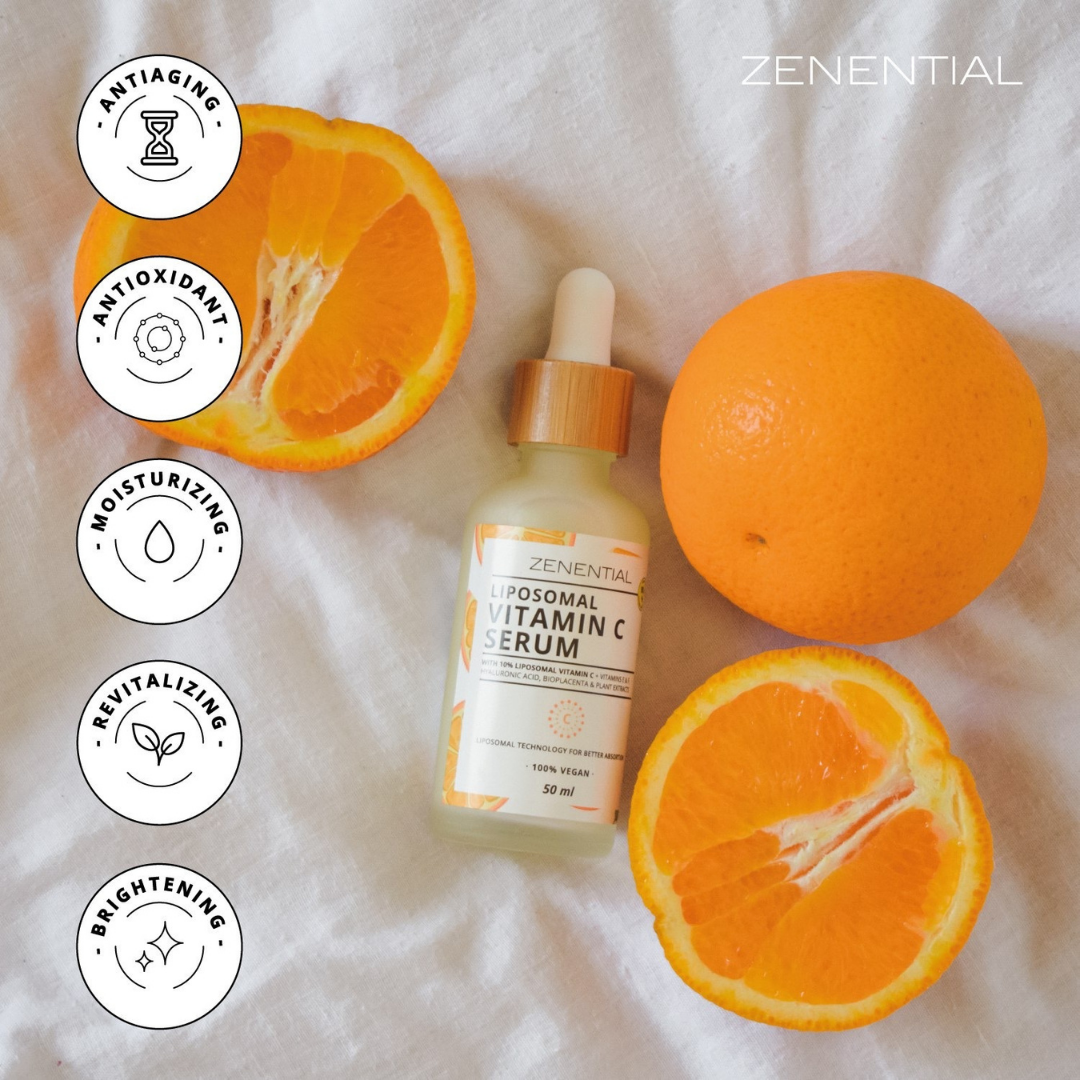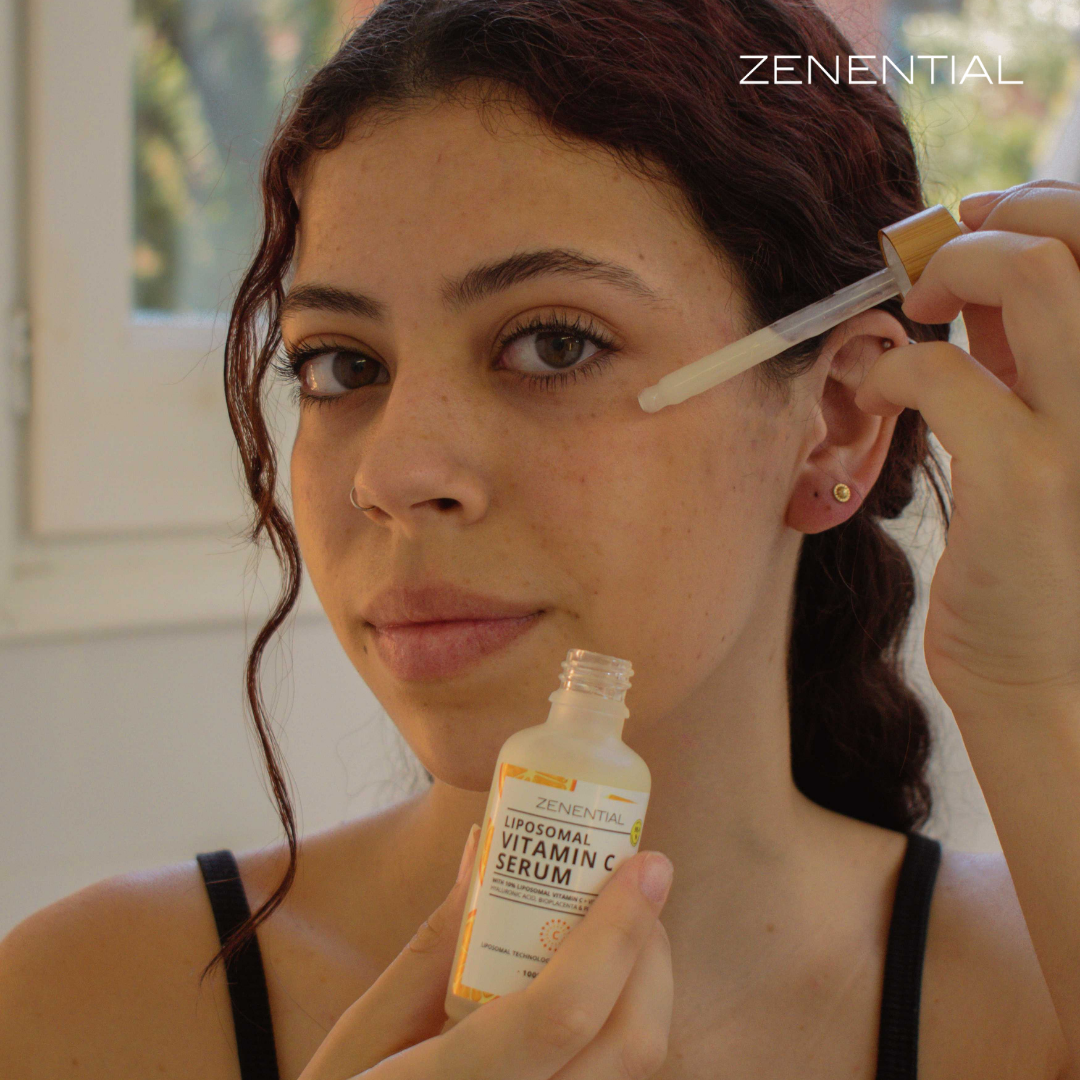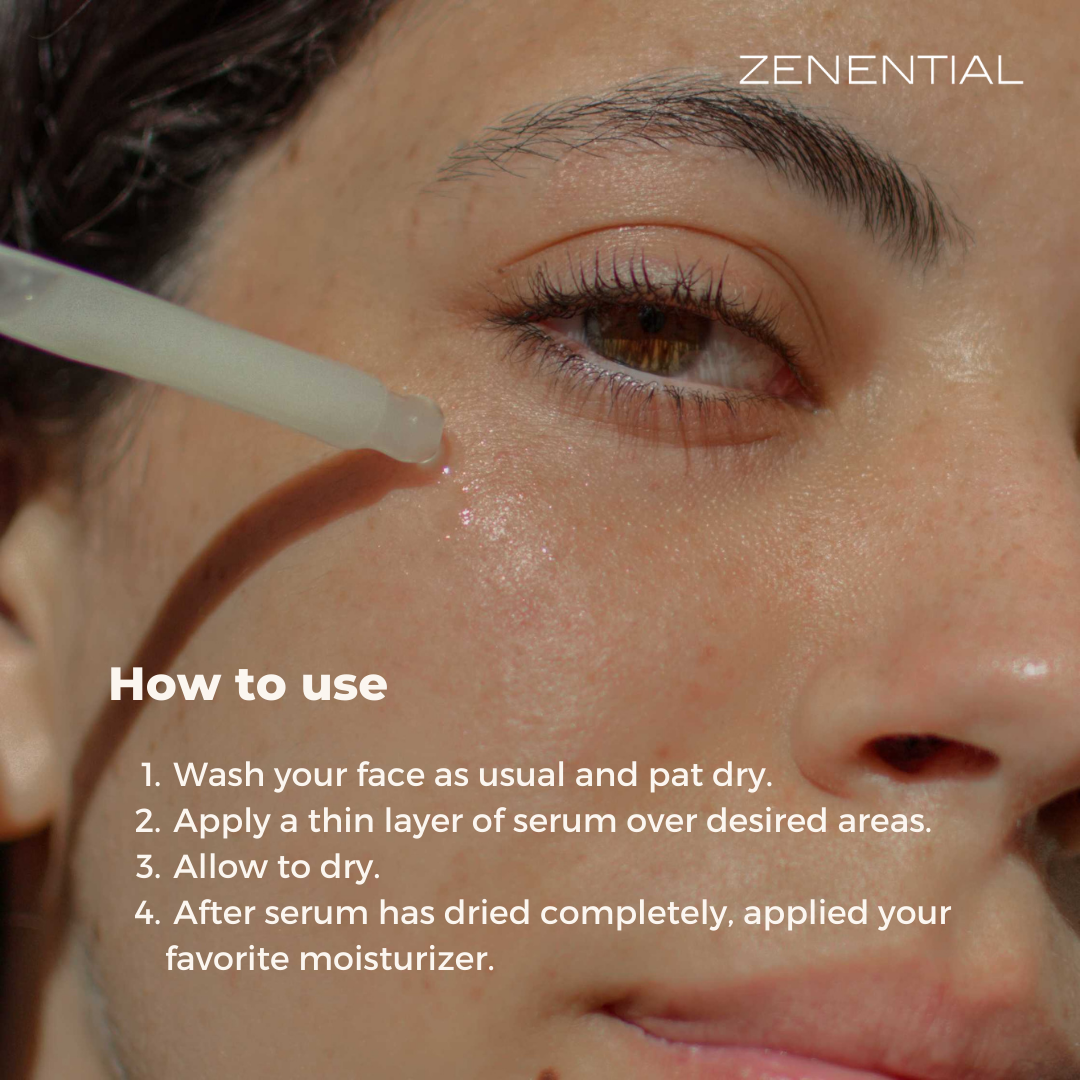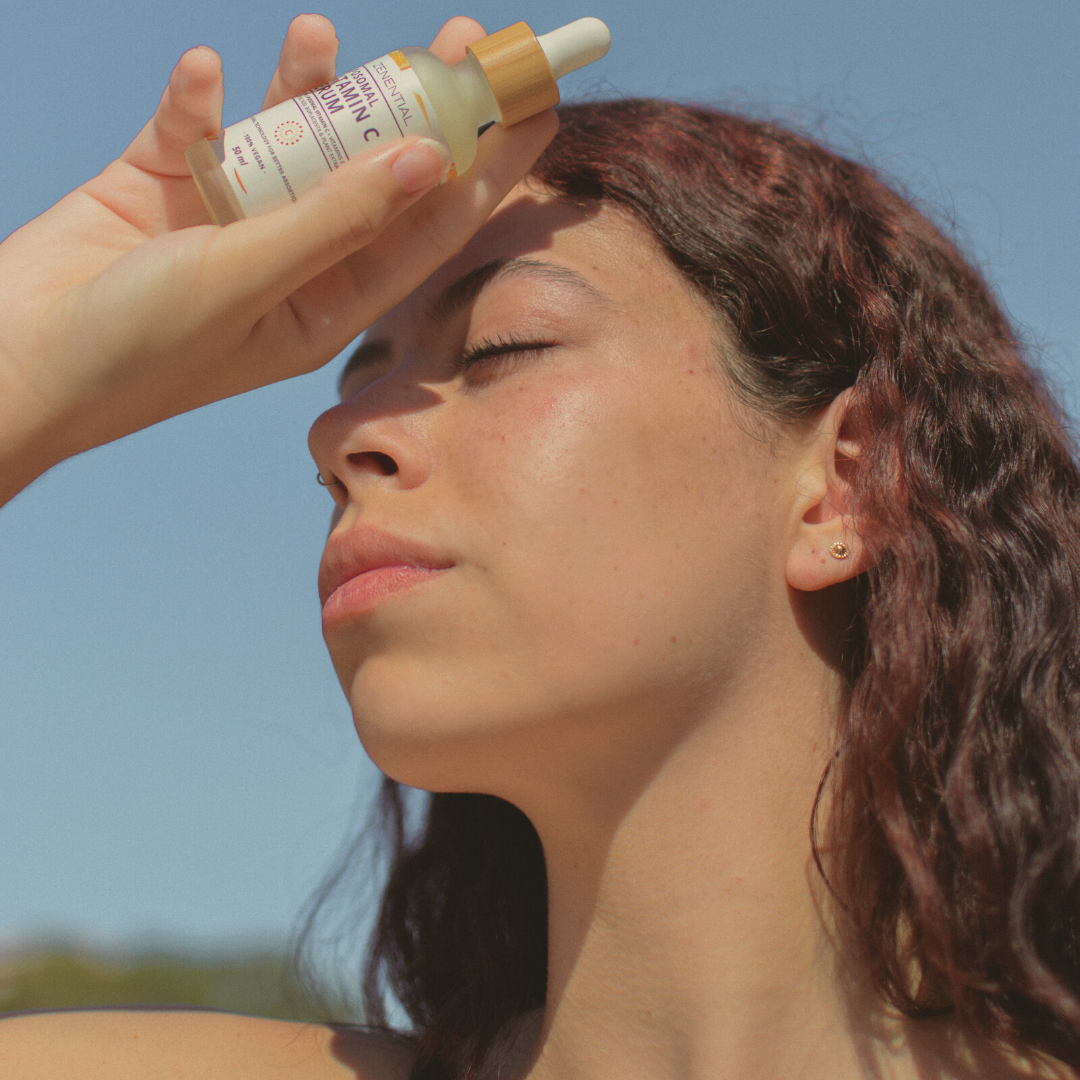 My favorite
Fav product with cheap pricetag!
Para mi piel grasa va bien
De todos los serum que he probado, y no han sido pocos, este es de los que mejor sensación en la cara me deja.
No puedo decir que me haga más jóven ni nada parecido, pero al menos no me deja la piel aceitosa. Tengo la piel de la frente grasa, mientras que el resto de la cara es normal, por lo que resulta complicada la elección de productos.
Este sérum no acaba dejándola aceitosa a las pocas horas como otros. Y esto ya es un logro importante.
Resulta clave elegir el sérum o crema acorde a tu tipo de piel más que por sus principios activos. Este de Zenential es bueno si tienes la piel grasa y además sus ingredientes son 100% veganos.
Hidratación y frescura
Estoy contenta con este sérum rico en vitamina C porque se siente mucha frescura al utilizarlo y es muy agradable.
Viene presentado en una caja de cartón con las instrucciones y la información en español y el frasquito de 50 ml es de vidrio translúcido, cosa que me ha llamado la atención porque muchos productos similares vienen en vidrio oscuro o directamente opaco para preservar mejor las propiedades del sérum. Tanto la caja como el frasco no tienen precinto de seguridad.
Nada más abrirlo ya se nota el aroma a naranja que enriquece mucho la experiencia, pues es tenue y no se hace molesto ni pesado. Con la pipeta podemos dosificar la cantidad de sérum que necesitamos. Yo normalmente tengo bastante con cuatro gotas para la cara y el cuello.
Tiene la textura típica de un sérum, un poquito pegajoso pero no muy denso, con una textura muy fluida que se extiende muy bien y a los pocos minutos la piel queda muy suave, sin residuos grasos.
En ningún momento he sentido irritación, picor ni rojeces en la piel cuando lo utilizo.
Suelo aplicarlo por las mañanas sobre la cara limpia y luego me pongo la crema hidratante con factor de protección solar, pues estos tratamientos con vitamina C hacen que la piel esté muy sensible al sol.
Después de usarlo unas semanas se ve el rostro claramente más iluminado e hidratado. Por el momento aún es pronto para percibir los efectos antienvejecimiento pero me está gustando que es un sérum muy fresco que da vitalidad e iluminación al rostro. Además está muy bien de precio.
Es muy hidratante sobre todo todo para pieles maduras y tiene un agradable olor a cítrico
Este producto me ha gustado la suavidad hidratación que da sobre todo a mi piel que ya es madura. Su olor es muy agradable
Me gusta mucho
Me gusta mucho porque a mi me funciona. Huele rico a limón y te deja una sensación muy agradable al aplicartelo, como refrescante, mi cara lo agradece mucho a primera hora del dia. No és pringoso ni denso, pero tampoco muy ligero, tiene la textura ideal. Obviamente no hace milagros y no te quita ni una arruga, pero parece que las relaja, a mi me gusta.